Those seeking a unique Route 66 experience should jump at the chance catch the Route 66 famous Road Crew. That's what many of the attendees of The 2017 Miles of Possibly Conference did Saturday night October 20th, along with a host of new folks that happened into the Rialto that night.
These fine gentlemen hailing from Tennessee are quite the showmen. Their original songbook is a collection of stories about memories of the road, the characters they have met, and the unique places all along Route 66. Their whole entire show is quite entertaining! Their setlist ranges from well crafted originals to popular songs in the 1950's through the 1970's, Not only do these guys put on a quality show, the in between songs antics and monologues keep the crowd smiling and laughing!
I asked roadie pal Penny Black, what she thought of the evening's experience, and she had this to say...
"The Road Crew, these guys are family. They had me, as usual, wiping away the appreciative tears their music brings with the likes of "Under The Neon" & "That Ol' 66". After which they lifted us up, made us smile and singing along with "Tattoo Man Of Route 66"! Then they honored us & the event with a fantastic new song written special for the conference "Miles of Possibility", A new "ear worm" to get us humming on the ride home."
The Road Crew's roots run deep with Route 66. Writer, singer, bass and bassist Joe Loesch is a Route 66 original. Joe was born just a few blocks off of old Route 66 in Maplewood, Missouri and has been traveling the route since he was a child. Joe has many a story to tell. You can catch some of those stories on the band's video page in a two part series titled "The Road Crew - Music on 66". Joe's comical telling of his life story and connection to Route 66 is so worth the viewing time. Joe was slated to release this video series during his presentation at The Miles of Possibly Conference, but, technology was not on his side and he was only able to verbally tell his story.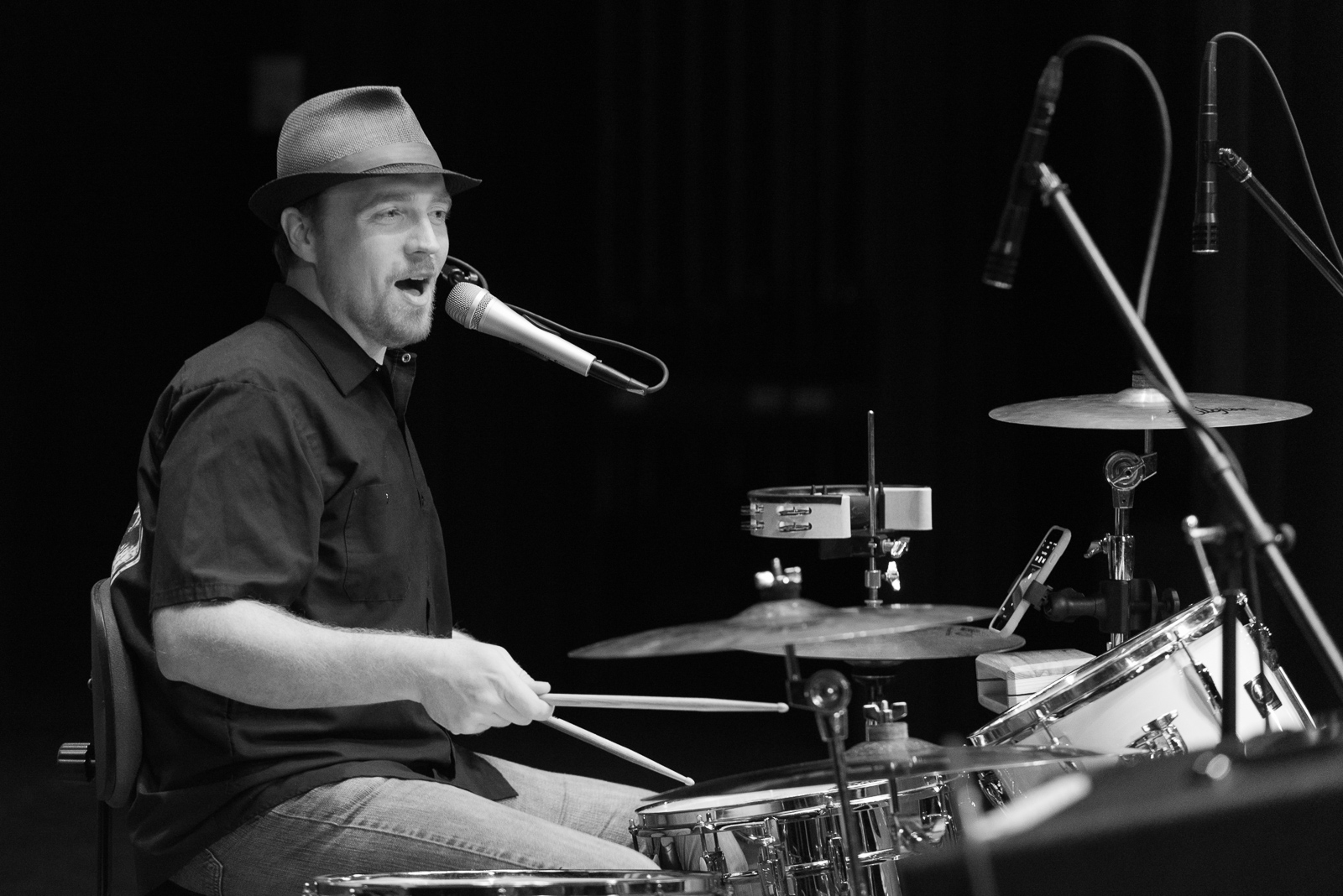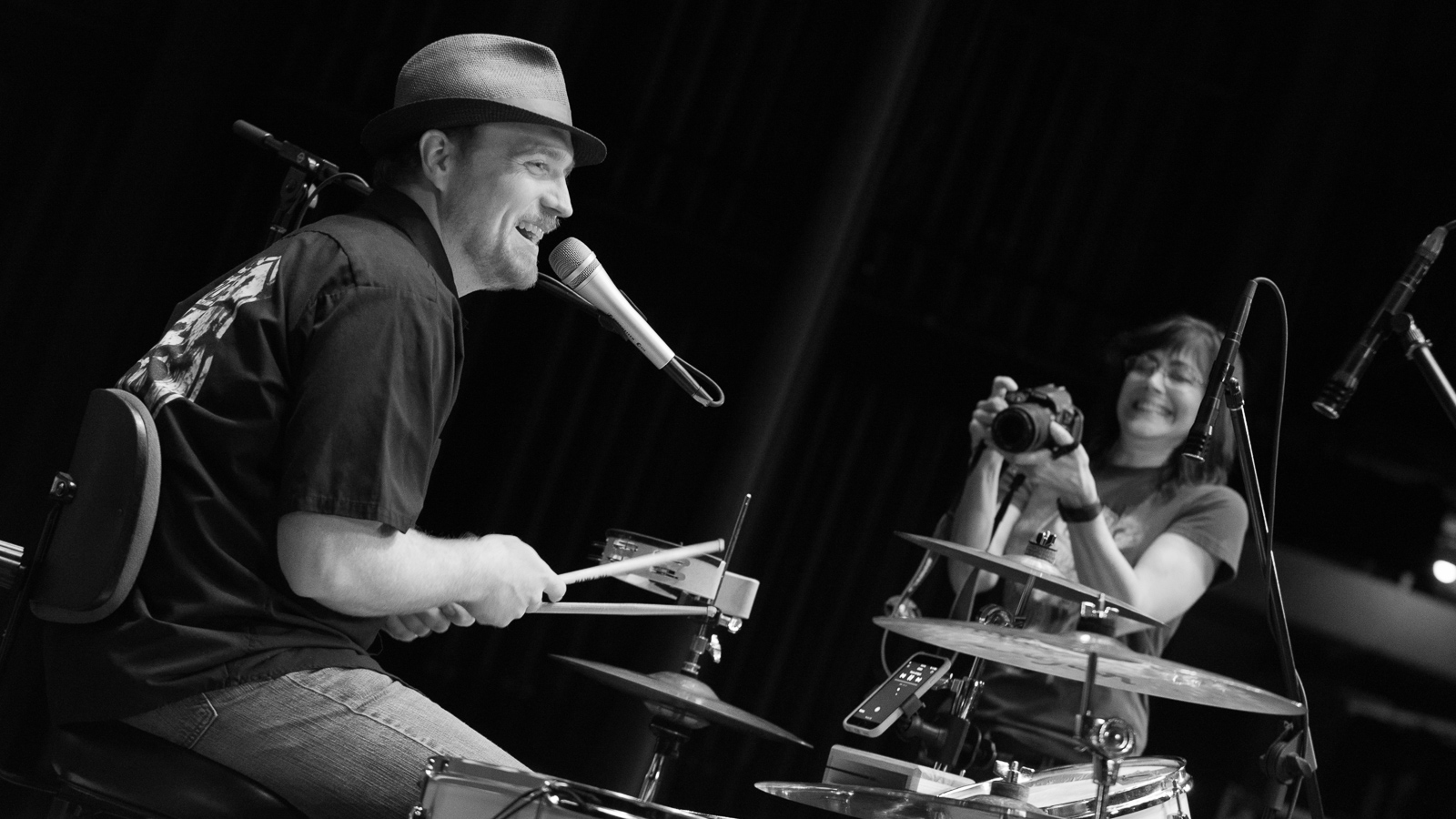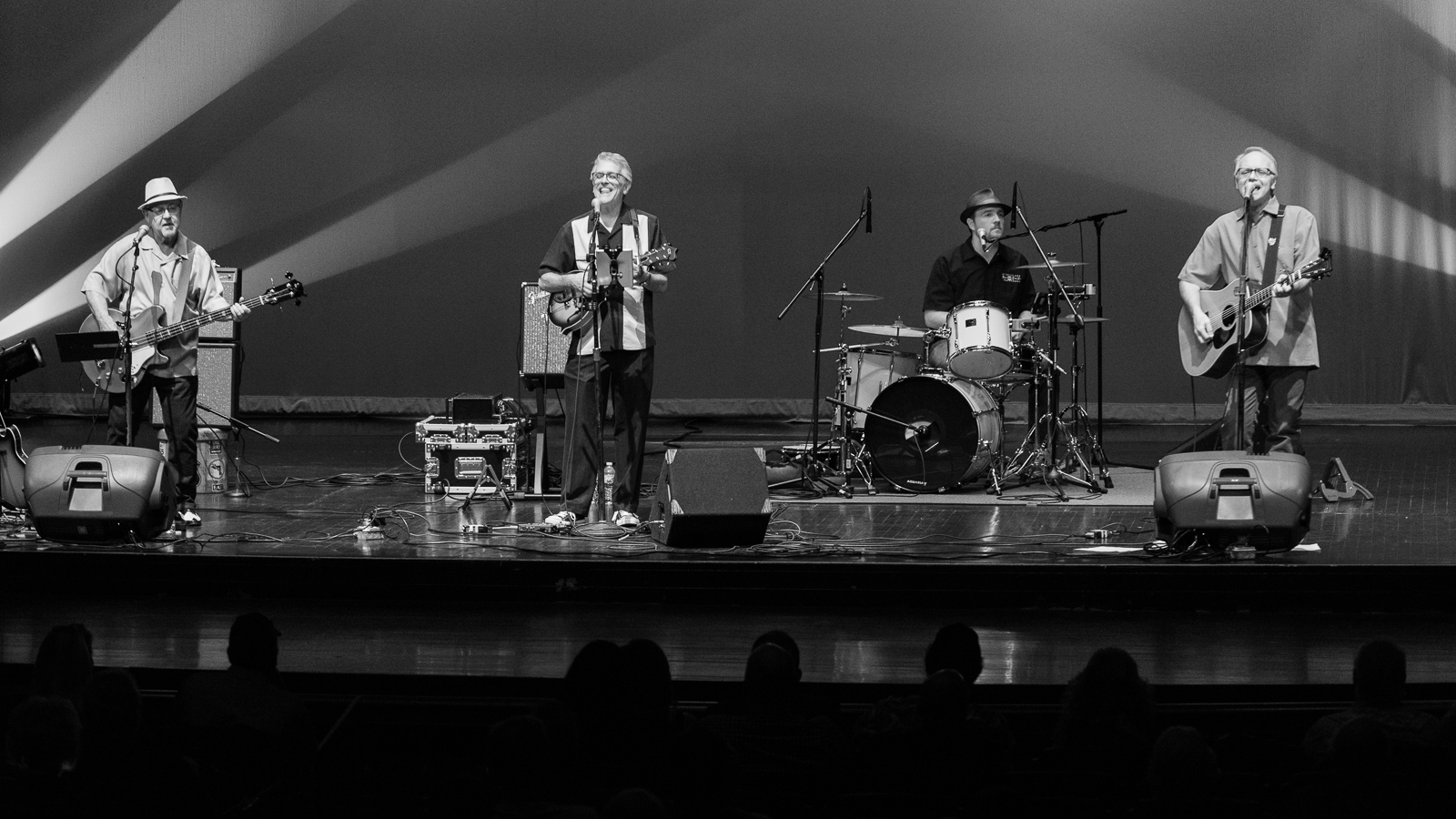 When planning your next Route 66 trip I highly advise making a visit to the Road Crew's website to see if you can catch one of their performances. I promise you will be entertained and in good company. Many of Route 66's most dedicated roadies, artists and writers always take advantage of the opportunity to catch their shows. I understand why, and I really enjoy photograohing them!
See You On The Road,
David Schwartz